..But, Don't Just Take Our Word For It!
Meet Langdon, age 9, who learned 25+ tricks in his skateboard lesson package. Hear his Dad PRAISE the system and instructor!

"We LOVED It!"
Chad- Age 31
Leslie- Age 6
Philip- Age 10
Rocco- Age 7
Meet Jayden, age 13, talking her experience with GoSkate.com
A program recommended by the U.S. -Russian Consulate General
.
"Wonderful Instruction"- Marit Rismark

"We Can't Believe It"- Olga Sherman

Testimonials
Facebook Reviews
In The Press
2012, GoSkate in Coast Daily News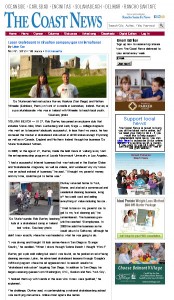 "..a local skateboard company (in Solana Beach) goes international…"